The easiest way to get your kids riding before they are ready to hop on a motorcycle!

Rather than peddaling or running to push the bike along, your child can learn the basics of handle bar controls with twist throttle and bar mounted front brakes. Suitable for kids aged 3 and up, the electric balance bike is the ultimate teaching tool for those who want their child to learn the basics of riding a motorcycle without the dangers and maintenence that petrol powered motorbikes pose.
Would you like to develop your child's balance and coordination?
Has your toddler outgrown the tricycle, but is still too small for those 50cc dirtbikes?
This is the bike you've been waiting for!
The Thumpstar TSE 16 Electric Balance Bike is suitable for children AGES 3 and UP. This bike has more safety controls than any other electric starter bike out there!
The box includes a set of REAL MOTORCYCLE FOOTPEGS (which you can easily attach when your child has learned some basic skill and balance), a charging cord which plugs into a port on the frame, high quality 5.2Ah battery for hours of fun*, and an owner's manual.
EACH BIKE COMES WITH THE BELOW COLOUR CHANGE STICKER KIT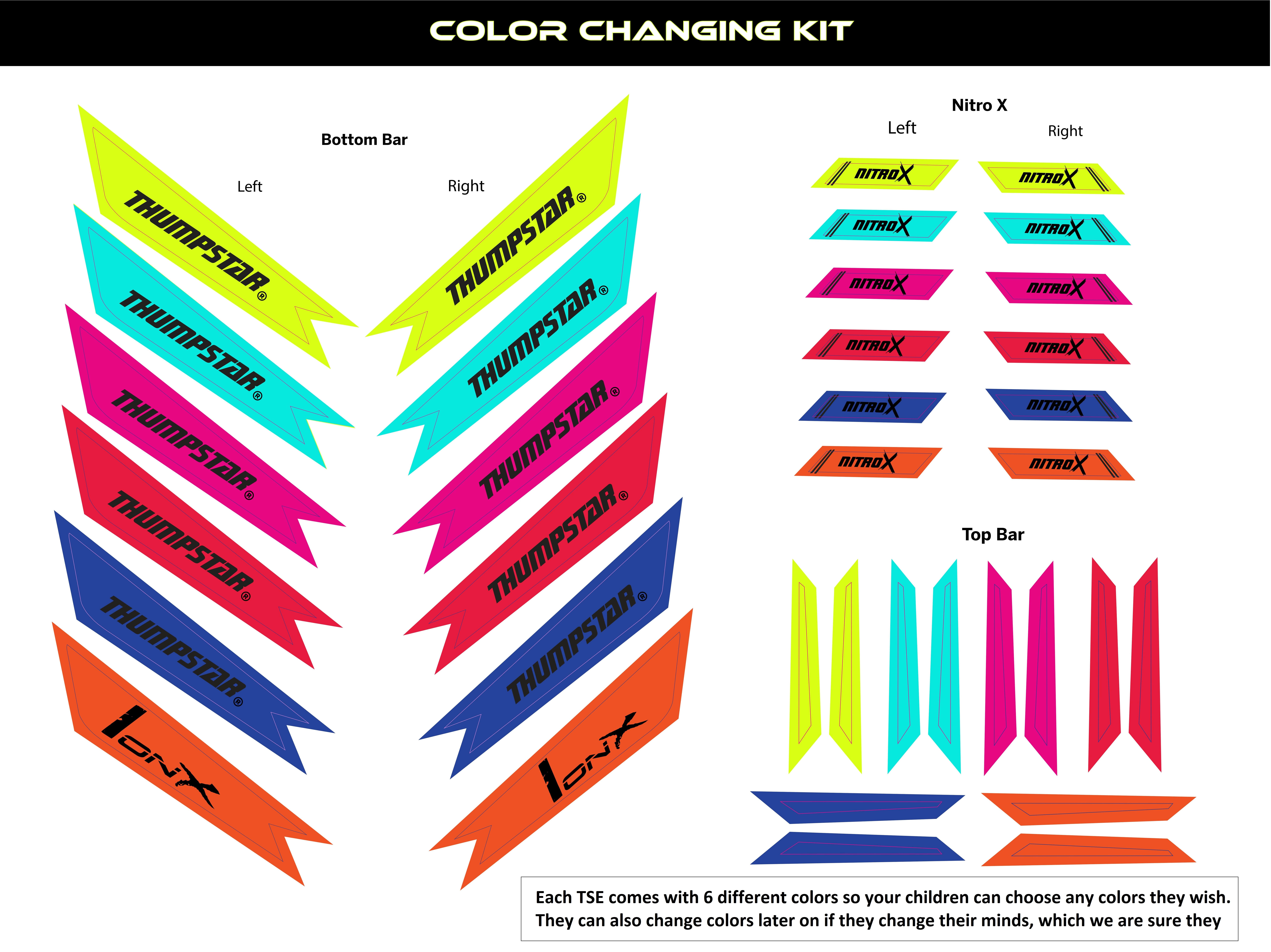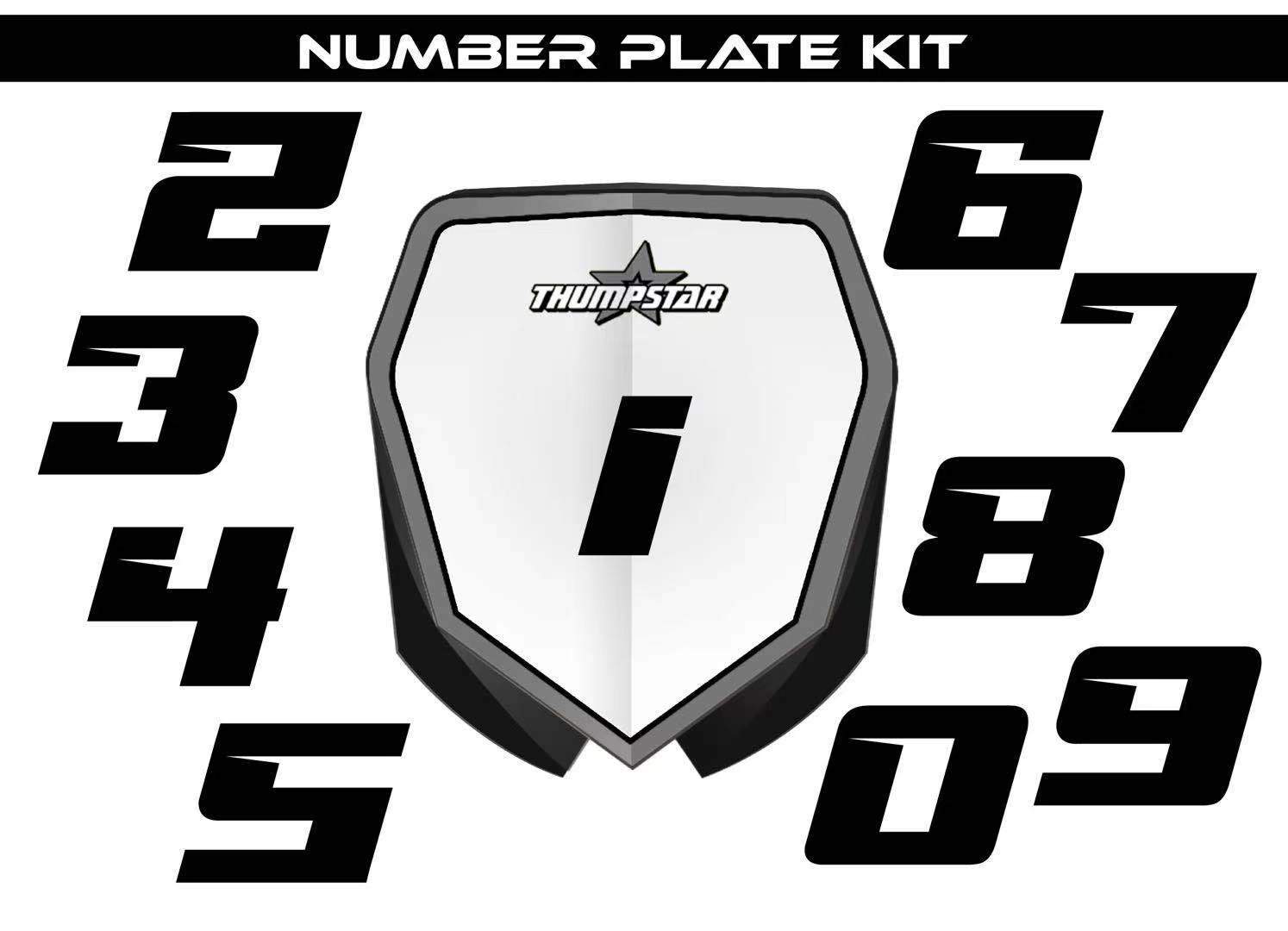 FEATURES
This bike includes Thumpstar's KICK START feature, for added safety, which prevents sudden, unexpected starts. (The rider must start the bike in motion or "push off" before the motor will activate.) As the rider gains experience and skill, the KICK START feature can be disabled by opening the bottom cover and unplugging the clearly labeled "KICK START" wire.
3 Speed Switch on the bottom of the bike, which conveniently allows your child to start slow and increase speeds as they gain skill and experience.
Speed Limiter which can be disconnected by removing the bottom cover and disconnecting the easily identifiable "Speed Limiter" Wire. (Be sure to set the above mentioned Speed Switch on the bottom of the bike back to the SLOW setting until your child is ready for maximum performance!)
Torque Switch which can be disconnected by removing the bottom cover and disconnecting the easily identifiable "Torque Switch" wire for maximum starting and hill climbing power.
Aluminum Frame with Steel Forks make this bike lightweight, but still very durable.
Adjustable seat (15" to 22") to allow the perfect fit (your child should be able to place both feet on the ground simultaneously while seated).
6 speed settings (3 in "Limited" mode plus 3 more in "full power" mode).
SPECIFICATIONS
ENGINE & TRANSMISSION

Engine

250w Brushless

Battery

Li 24v 5.2A-5c

Gearbox / Speed Mode

6 Speed (3 x Learning Speeds + 3 x Racing Speeds)

Starter

Throttle / Kick (Kick can be turned on/off)

Running Time

2 Hours

Charge Time

2 - 4 Hours

Final Drive

Hub Drive Motor (No Chain)

Top Speed

21 Kph

 

 

SUSPENSION, BRAKES, & WHEELS

Suspension Front

N/A

Suspension Rear

N/A

Brakes Front

N/A

Brakes Rear

Disc Brake

Wheel & Tire Front

16 - 2.126

Wheel & Tire Rear

16 - 2.126

 

 

DIMENSIONS & WEIGHT

Wheelbase (axle to axle)

780mm

Seat Height 

480mm + 100mm

Product Weight N.W | G.W

12.3 / 14.3

Max Load

75kg

Product Packing Size

995x240x440mm | .1
Things to know before you ride
Ride carefully and always wear a helmet and protective gear. In Australia, each state and territory has different rules and regulations relating to the use of these products, including where you can legally use the products, Any information provided by Deuce Bike Co is general in nature only and may not take into account your specific circumstances. It is the responsibility of each user to check their local laws and regulations before riding. This product must only be operated by minors under direct, strict adult supervision. This product is intended for use on private property only.